---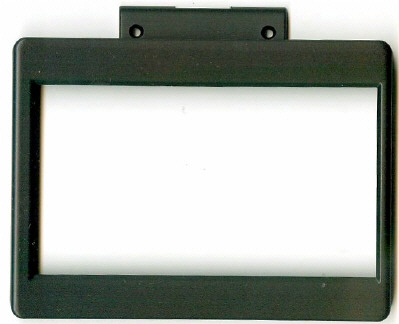 Front housing repair part for flipdown portion of some Audiovox screens. Please confirm your outside and inside dimensions (screen cutout size) BEFORE placing order. This dimension does not include extension for the hinge pivot area.

Please call before ordering if your dimensions do not match.


Outside width 6-3/4"
Outside height 5-1/8"
Inside width 6-1/16"
Inside height 3-7/16"