---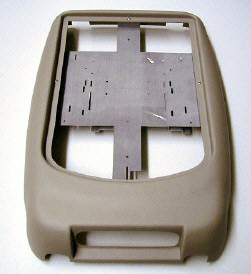 Audiovox Mobile Video


Audiovox 1187137PL Console fits 2005 Dodge Caravan and Chrysler Town and County Minivans with overhead rail system. Console comes in Alabaster (taupe) color. It is not compatible with vehicles equipped with a moonroof. Console requires specific insert to match Audiovox screens. This is bare console only. Console is Audiovox's New 2 part console system. Optional inserts accomodate screens sized 5.6" to 10.4".

PLEASE NOTE: ONLY AUDIOVOX SCREENS WILL FIT THIS CONSOLE.


Click here for required insert.