---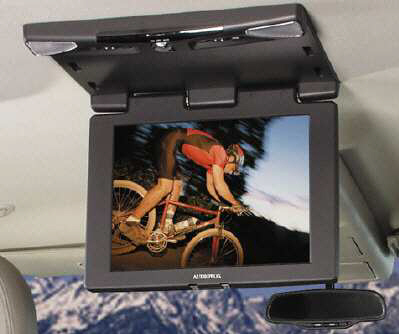 Currently not available, Please see Flexvision LCM1502TV for replacement model.



15.1 in. Audiovox VOH1502 LCD TV/Mobile Video Monitor

FEATURES
· 15 in. TFT (Thin Film Transistor) Active Matrix
LCD (Liquid Crystal Display) Monitor
· OSD (On Screen Display) For Control Of
Picture Quality And Functions
· Full Function Remote Control
· Television Tuner
· Remote Sensor Eye
· Four Audio / Video Source Inputs
· Speaker Amplifier
· Back-Lit Controls For Low Light Operation
· Dual Channel Infrared Wireless Headphone
Transmitter
· Dual Dome Lights
· Jack for Optional 49 Mhz RF Transmitter (for
Wireless 49 Mhz RF Headphones)


Click here for owner's manual.