---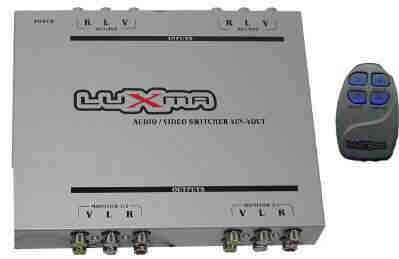 LUXMA 4X4 Mobile Video Switcher with wireless Remote Control. Great for motorhomes, RV's, etc. No control station to mount. Just a wireless RF remote is used. Remote control has 4 buttons, each 1-4 button feeds a screen. Pushing the button repeatedly scrolls through the video sources.

(MODEL: LFM-080AM)

Features:

Accepts 4 Different Input and outputs,
All 4 Users Can Select 4 Different
Sources Independently.