---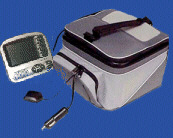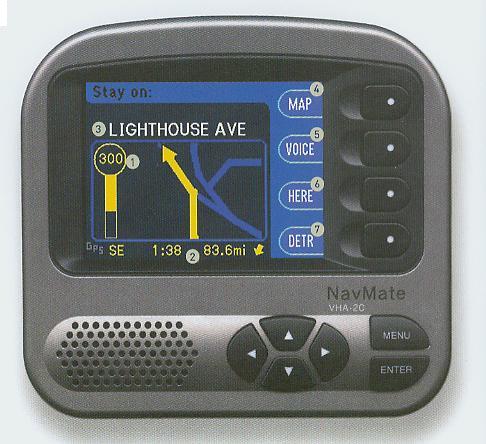 A system that can go with you anywhere. Packaged into a compact travel bag, the Portable NavMate can be easily transferred from vehicle to vehicle. Available for Navmate 2.1 version.

Features :

» 3.5" color LCD display with built-in speaker and easy-to-use touch pad controls.
» Turn-by-turn visual and voice-assisted route guidance
» Quick route calculation providing the shortest time route to any destination
» Current location data at all times by means of accurate vehicle positioning using dead reckoning and GPS technology
» Detour and automatic rerouting capability
» Map display features and current location data
» Only nine database CDs to cover the continental U.S.
» Pre-programmed points of interest in over 40 categories from hotels to golf courses
» NavMate's map coverage includes detailed city areas including interstate, U.S. state and county roads, and roads in rural areas (if population exceeds 500 people).
» One year limited warranty
» Trail Mode turns the system into a compass-like tool for off-roading adventure.
» Smart Speller makes it easier to enter data more quickly and efficiently.
» Three types of map displays, viewable at different degrees of magnification, allows you to see road names, vehicle route indicators, and cartographic features, and more.
» Easy-to-use keypad controls for various navigational operations.