---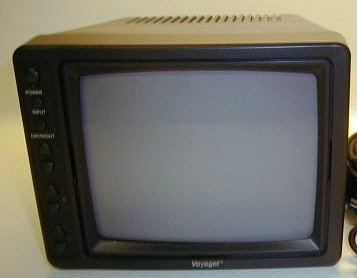 DISCONTINUED*******
The new part number that has replaced it is the VOM78.





Voyager / Audiovox AOM-78 7 inch black and white Backup monitor for rear observation backup system. For use on RVs.


Features:

Dual camera input
Brightness / contrast / day-night controls
Power / standby button
Illuminated front switch panel

This must be used with backup camera such as Audiovox VBC-130 and camera cable VEC-65.