---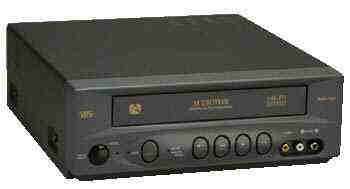 Audiovox Mobile Video

Audiovox AVP-7280 Video Cassette Player
Replaces Audiovox's AVP6750 and AVP7000 VCP's.
AVP7280 Product Features:


-
Rear audio/video input jacks.
-
Auto repeat function - When the function is set the tape will
play to the end, rewind, and resume playing.
-
DLC - Diamond Like Coating - a special coating on the tape
drum which prevents oxide build-up
-
Spin Dry - This feature is activated when the Dew Sensor
detects moisture in the unit. Spin Dry will remove moisture
from the tape head and the interior of the unit.
-
Locking power connector

-
Front audio/video input jacks. These jacks take priority over
the rear jacks. When a source, such as a game or
camcorder in plugged in, the front jacks overrride the rear
jacks.
-
IR input jack on the back of the VCP. Allows for plug-in IR
input rather than having to glue the IR eye to the front of the
VCP.
-
Dew Sensor - Prevents a tape fom being played when
moisture is detected in the unit.
-
Digital Audio Tracking
-
dimensions are 3-5/8" tall x
10-3/8" wide x 11-1/2" deep.

This unit is for video playback only and is not a VCR and is not capable of recording.